How to set smart goals for the team
SMART goals are Specific, Measurable, Achievable, Relevant ambitions that you have, that are also Time-bound which means they have a deadline. The SMART goal-setting method is generally accepted as a leading framework to set goals that actually matter, and are sufficiently actionable for everyone involved to feel inspired to get going. Taken together, the characteristics of a SMART goal vastly improve the probability that you will successfully achieve your goals, compared to if no particular thought process had gone into defining your goals. The SMART methodology is helpful because it inspires you to go farther, gives you a sense of direction, and aids you in planning and achieving your goals more efficiently.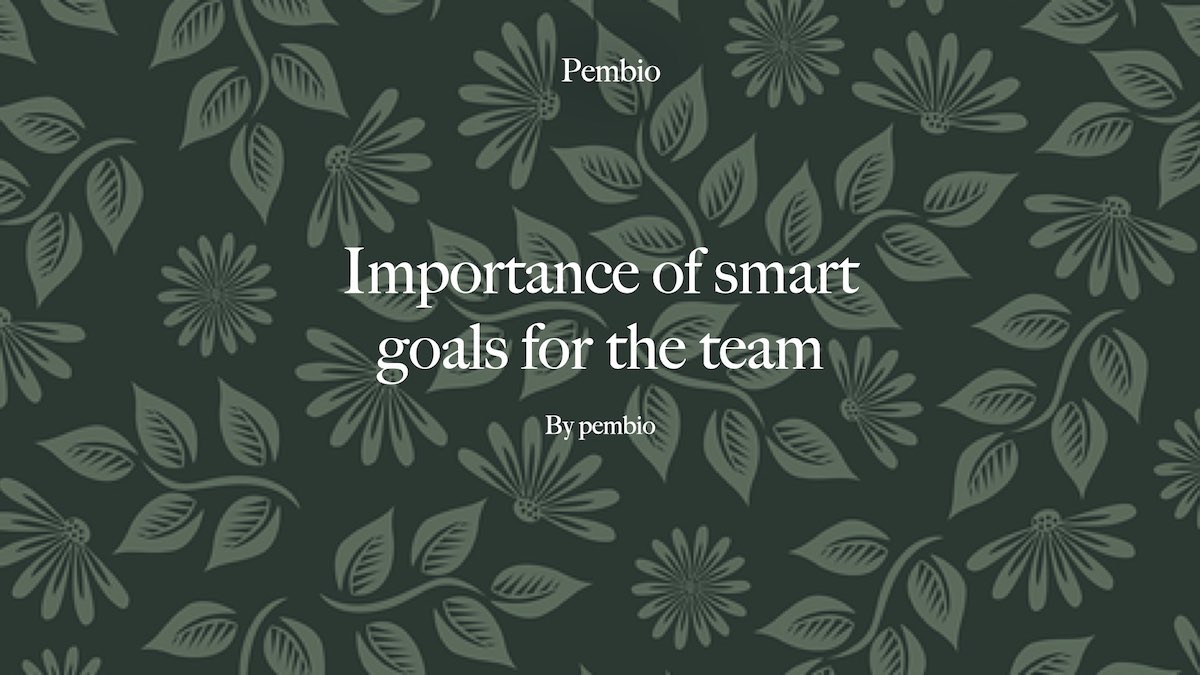 Importance of smart goals for the team
The beginning of a new project is often when groups are at their most productive and enthusiastic about the work they are doing on the assignment. But if the project isn't clearly anchored in a strong foundation of purpose and buy-in from employees, their motivation will reduce over time.
Using the SMART goals method, on the other hand, addresses this issue up front, and keeps employees engaged as they accomplish new milestones. You can of course set successful goals using other goal-setting methods - or none - but as indicated up top, the benefit of SMART is that it helps you cover all relevant bases of what a well-defined goal should include.
Even out-of-date objectives that aren't SMART may be repurposed or given an update to make them more appropriate and actionable. You will be astonished at the responses you get from your team if you put them through this process.
They'll be more inclined to devote their time and energy to working toward achieving these brand-new objectives. It is very beneficial for the manager and the team to have SMART goals coupled with a distinct end vision. Managers are also more likely to dedicate more resources to a project when everyone knows what to do.
Consequently, the possibility of being distracted is reduced to a more manageable level. Having clear goals also makes it easier to manage time. By sticking to the timetable, every team member can direct their time and effort toward the appropriate objectives.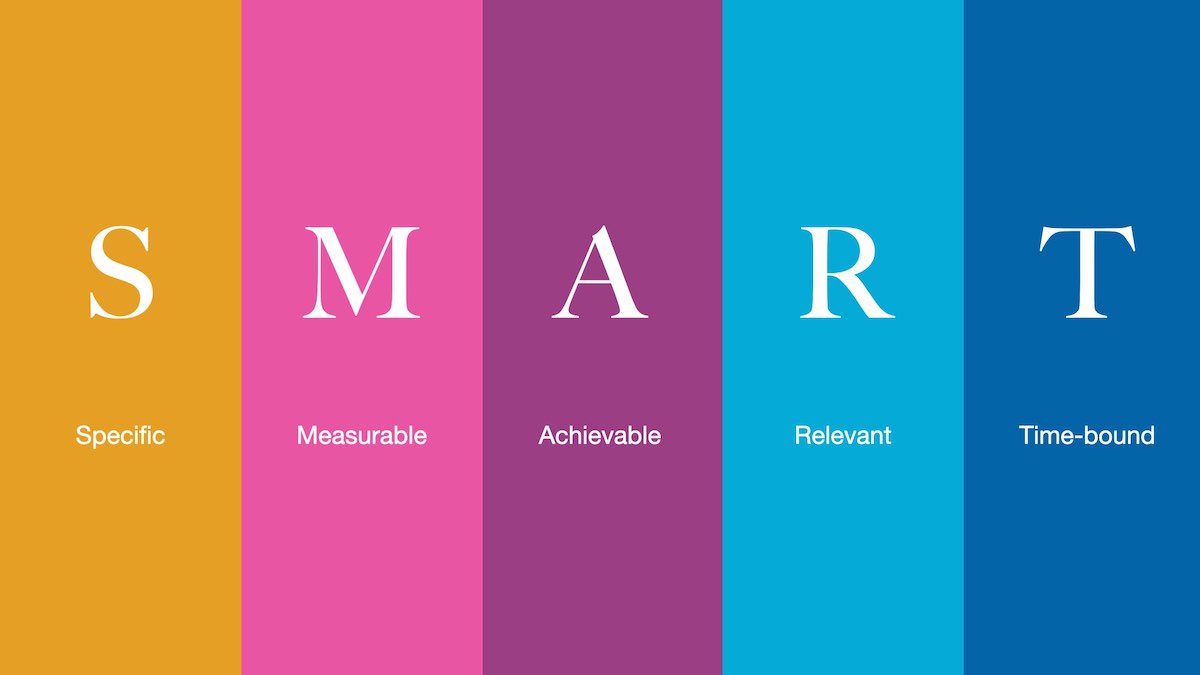 Smart goals for the team
SMART objectives are not channeled dreams you hope to fulfill one day; they are attainable. SMART goals are particular since they answer questions such as "who, what, when, and where," in addition to "why". The SMART method simply helps you develop and define goals in a way that makes theme easier to carry out and work towards. Here we'll debone the acronym one letter at a time.
Specific
The first thing you do when setting a SMART goal, is making sure that the objective is clearly and specifically formulated. What is it you want to achieve? Use clear and concise language to spell it out so that there aren't any risks for confusion.
Measurable
Goals that are generic and don't have a process for measuring success or progress may, in the end, prove to be impossible to achieve. Your group will want some standards to which they can compare their performance, and constructing a simple gauge will offer a significant incentive to everyone participating in the process.
When there are quantifiable results, everyone has a sense of clarity, which leads to higher accuracy and makes it simpler for everyone to work toward accomplishing targets.
Achievable
When it comes to goal-setting, it is essential to remember that you should not place unnecessary pressure on your team. As a manager you can lead by example, and it goes a long way to motivate people if they see all colleagues putting in a lot of work. But if the goal is too ambitious and, realistically, cannot be reached it won't matter how much people strive to reach it since they will fall flat and lose motivation anyway.
So it's in the best interest of everyone that goals are attainable, even if it will require the team and people involved a long time to accomplish them.
Relevant
Suppose the objective that your team is striving to achieve is not important for the overarching purpose and vision of the organization. In that case, it is questionable whether that objective actually is a good goal to aim for.
You will discover that the members of your team are more eager to put forth their very best effort if they are made aware of the significance and impact their work and project has on the bigger picture as a whole. Putting in the effort to do anything requires time, and time is a limited resource that cannot be replaced, so people want to (need to!) know that they're focusing and working on something that actually matters.
Your teammates need to know that the effort they put into achieving this objective will be worth their time. If everyone is on the same page regarding the direction to take, then effective collaboration will be much easier.
Time-Bound
Every realistic goal has a date connected to it, and these deadlines serve the purpose to create a sense of urgency, and thus to enhance focus to get things done - or expressed differently, a deadline is an important booster to productivity! The plans you make for each day, each week, and even each month should eventually lead to the accomplishment of your annual objectives.
Conclusion
SMART goals increase workplace cooperation, one of its most essential advantages. To ensure your team's success, ensure its objectives are reasonable and achievable. This is one of the crucial things you can do to guarantee that your team is successful.
Make establishing goals and SMART targets a regular part of your routine. You will notice a considerable increase in the quality of your personal and professional life daily. You can break down big projects into manageable portions based on reality and in which you have complete trust that you will be successful thanks to the use of SMART targets.
By: Johan Flodgren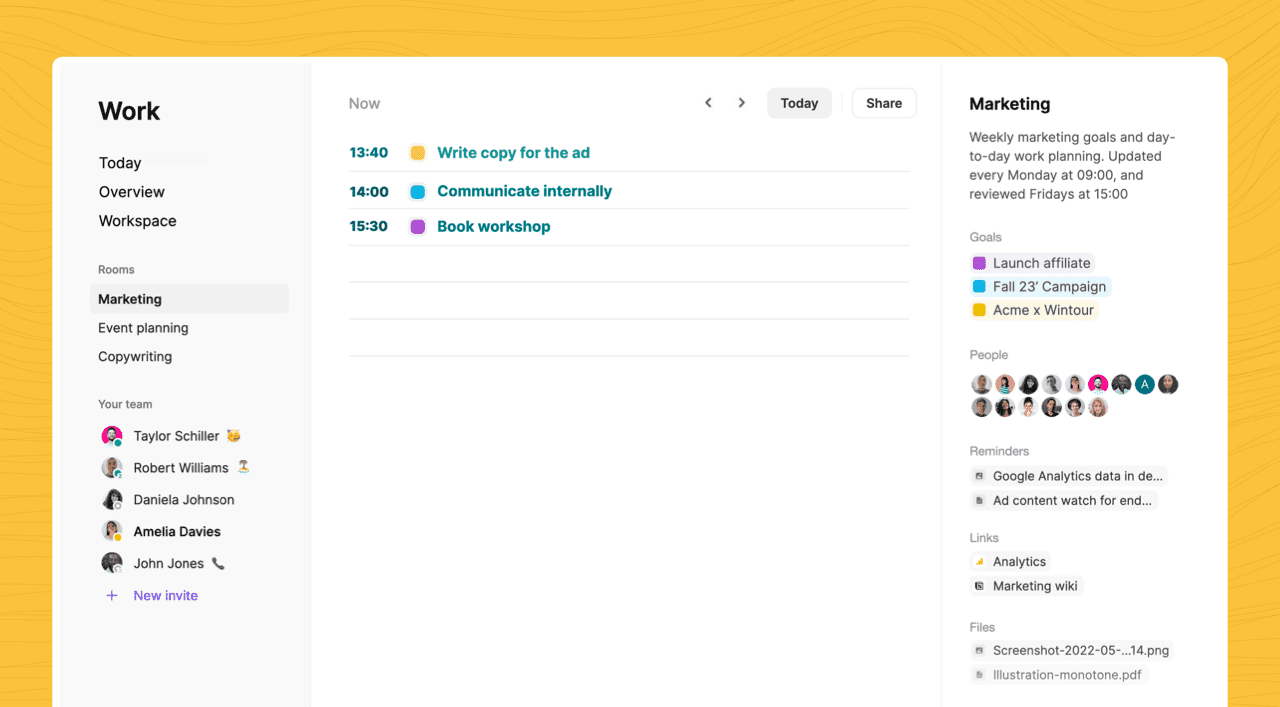 The goal planning app that will skyrocket your productivity
A brand new productivity app - empowering you, or your entire team, to get the most important work done with stunningly simple goal planning.
Get started for free